If you would like to make a testimonial regarding your experience with K&E Cleaning, please send your submission via our Contact page.  Our administrator will post it on this page as soon as possible.  As always we strive to be the best residential cleaning service in Winnipeg.  K&E Cleaning, the superior choice for quality cleaning.
---
If you're going to use a cleaning company, we highly recommend K&E! Not only
were they early to do my move out clean.... They were friendly, personable,
easy to talk to, and showed pride in their work!
We will definitely be using them for a bit weekly cleaning schedule in our
new home!
Thank you so much for your help and the amazing work you do!
Kal Loewen – President, Board Member
AmFm-Architectural Ltd.
We hired K&E Cleaning to do commercial cleaning for our company in 2012. I have been nothing but impressed with the quality of workmanship that this company provides. Always going above and beyond. So much so in fact, that a few months after hiring them for our businesses we now have K&E cleaning our home once a week. Two thumbs up!!!
I just wanted to send a quick note to say thanks to our cleaners for doing such a fabulous job. They even made sure some UPS packages were brought in from the rain and they cleaned out our recycling bin that was horribly dirty (how embarrassing) that my husband had been avoiding cleaning. So a big big thanks!!! Hiring K&E has been a lifesaver and worth every penny. 🙂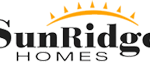 Kym Chapman – Service Dept.
Sunridge Homes
We have been using K&E Cleaning for all of our new homes as well as our manufactured homes.  Kim and Elyshia are flexible, reliable and will do whatever it takes to get the job done.  They are always available to take a call and make any adjustments to meet our needs.  We highly recommend them for anyone who is looking for trustworthy, reliable and efficient cleaners.
Sharon & Taylor Funk
Winnipeg, MB
Absolutely amazing. They did not slack off in the slightest and they exceeded any expectation I had. They've gone above and beyond and their cleaners were the nicest sweetest people I have met. I would recommend them to anyone who would like a pleasant cleaning experience.
Sharon Striepe
West St. Paul, MB
K&E Cleaning is the best cleaning company I have ever had and I have had many. Give them a try, they are awesome.
Val Jonsson-Lawrie
Winnipeg, MB
5 star. I have used K&E for almost a year now - their service is great - my house is always clean for a weekend (then the 5 year old has taken over - not their doing). I get to come home and relax and enjoy it!!!
Sheralyn Friesen
Winnipeg, MB
Hi Kim and Elyshia, I and my husband Dave were beyond impressed with the job you did in our house today!! I kept going into every room and saying "Oh my word, look at how clean this is!" I think that the Wednesdays you come are going to be my favourite days of every month. I know you made my day! Thanks so much for an awesome job! A very delighted Sheralyn Friesen.
I hired K&E Cleaning to help with my apartment clean out and I could not be more impressed. They went over and above to make sure I got every cent of my damage deposit back and knew all the details a caretaker would look for. They were fantastic and did an amazing job.?
Kendra Jonasson
Walter International Inc.
K&E has done a variety of cleaning for our company. From post construction cleaning to client move in cleaning. They have also done cleaning for our companies principal owners. This company has done excellent work for us and have accommodated our requests on short notice. We would gladly recommend K&E Cleaning to any potential client they may have in the future.