As your trusted local business, K&E Cleaning provides our clients with the utmost ease and quality with all our services.
As we all navigate these uncertain times, we want to comfort you in the fact that we are combatting COVID-19 with the objective to stop the spread and have life resume as normal.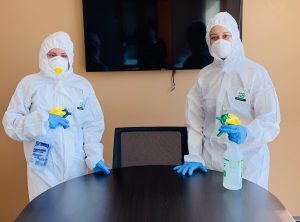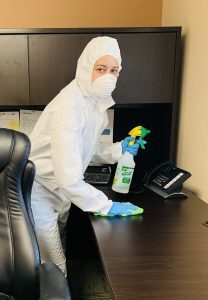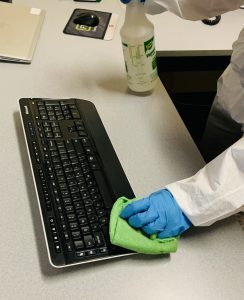 As a family owned and operated business, we understand the impact that this pandemic has wreaked upon us all. Moreover, we can see the sudden and unfortunate events unravelling as workplaces close and hours are shorted.
During this time we are offering a disinfectant service to businesses and office spaces in hopes that work can be resumed as normal in a fully disinfected space. Our mission is to ensure our current and future clients that K&E Cleaning's mission to is provide the highest quality cleaning and disinfecting hand- in-hand with the highest protection to both our staff and clients.
We are equipped with Hazmat suits, Nitrite gloves, and protective masks to enter and clean your facility. We are also providing 99.99% disinfectants certified to kill COVID-19 in 30 seconds.
Please contact us by phone or email for anymore information or to have a free quote set up.